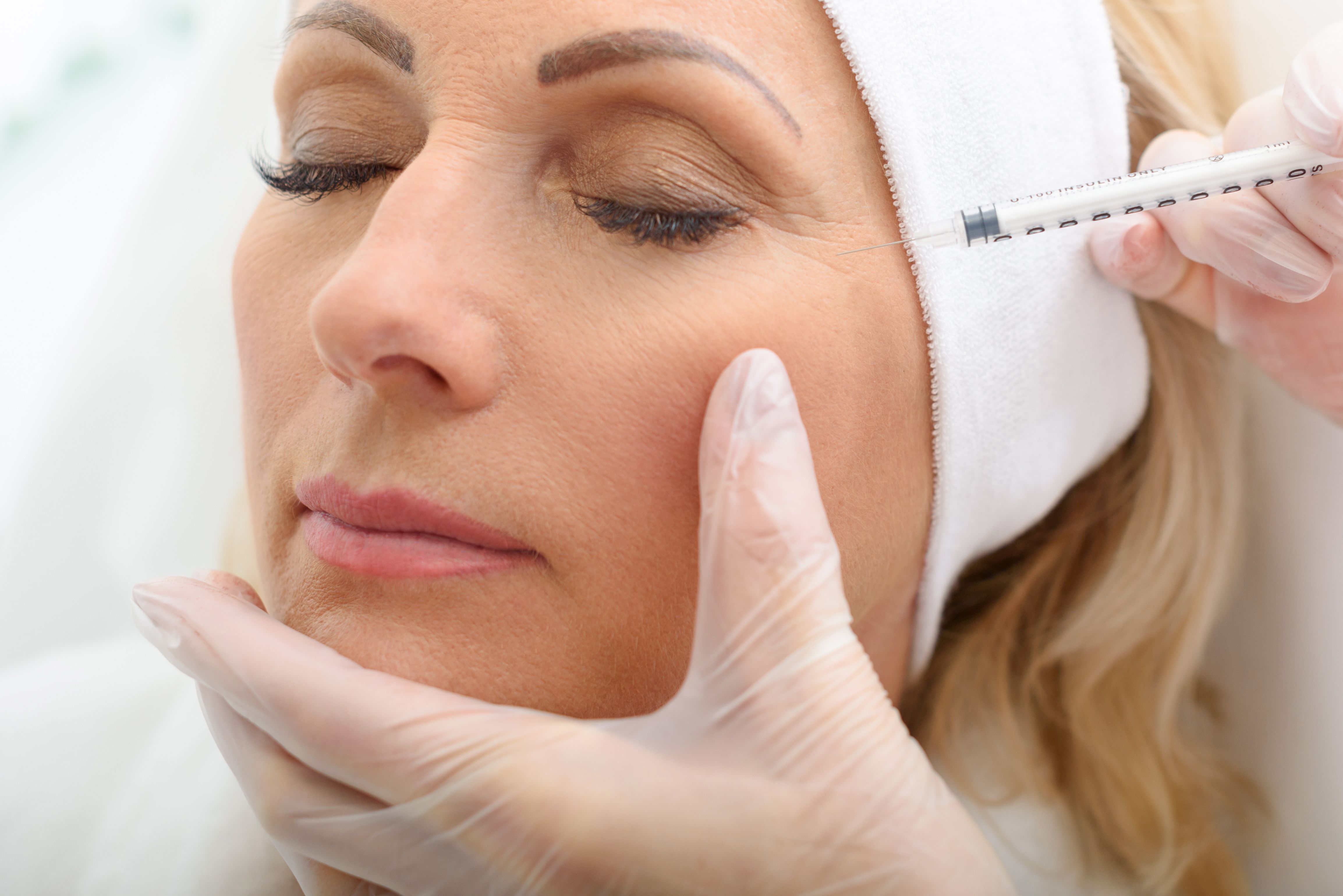 While wrinkles often get a bad reputation, they are there to make your facial features unique. However, as time goes on, these lines can deepen and make you appear older than your years. Some of the first places to show the signs of aging are around your eyes and on your forehead.
When you come in for your eye procedure, our doctors can provide BOTOX® Cosmetic for wrinkles. At Southwest Eyecare & Laser Medical Associates in Bakersfield, CA, we can reduce the signs of aging and enhance your overall results. BOTOX® Cosmetic is a safe and affordable way to achieve younger looking skin.
When Is BOTOX® Cosmetic a Good Choice?
Before undergoing treatment, it's best to determine what it is you'd like addressed. There are two different types of wrinkles: static and dynamic wrinkles. Understanding the differences between the two will help you decide if BOTOX®, dermal fillers, or cosmetic surgery is the way to go.
Dynamic Wrinkles
Dynamic wrinkles appear when you express certain emotions. They often appear when you laugh, smile, frown, or cry. Once the emotion passes, the fine lines or wrinkles used to express the emotion will fade.
Common dynamic wrinkles include:
Wrinkles around the eyes
Lines between the eyebrows
Lines along the forehead
Lines around the mouth
Since dynamic wrinkles are caused by repetitive muscle movements, BOTOX® Cosmetic can be used to relax the underlying nerves and smooth the skin's surface.
BOTOX® Cosmetic can address crow's feet and lines that run across the forehead. Once the muscle-relaxing agent is injected, it relaxes the source of the movement. Since the injection is only temporary, repeat treatments are recommended every three to four months.
Static Wrinkles
Static wrinkles typically deepen with age and remain on the face even after the emotion passes. They can make patients look older than their age.
Common static wrinkles occur:
At the corners of the mouth
On or around the cheeks
Along the neck
Over time, as collagen production in your body decreases, it causes the skin to lose elasticity. As a result, dynamic wrinkles will eventually develop into static wrinkles. They can be further emphasized by genetics or bad habits, such as smoking and poor diet.
Since static wrinkles are deeper and more pronounced, injectable dermal fillers are typically recommended. Whereas BOTOX® Cosmetic is injected into the muscles to stop the movement, dermal fillers are injected underneath the skin's surface to plump up the skin and rejuvenate the appearance.
The hyaluronic acid contained in dermal fillers can also help stimulate collagen production. Patients that have thin lips or sagging cheeks may also find dermal fillers more beneficial to enhance the face's natural contours. Though dermal filler results are also temporary, they can last up to 12 months.
However, by undergoing BOTOX® injections early on, you can help prevent static wrinkles.
Contact Us Today
If you are looking for a quick and affordable way to take years off your appearance, we recommend BOTOX® Cosmetic for fine lines and wrinkles. To learn if you are a good candidate, please contact our office today to schedule your consultation.